See on Scoop.it – IB Biology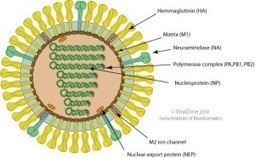 There have been over 60 human infections with avian influenza virus H7N9 in China, and the virus is spreading in that country.
jlinzel's insight:
So far the most informative blog post [but done by an esteemed virologist] about the phylogeny of H7N9 as well as the genetic mutations that allow it to do what it does. Absolutely CRAZY how much they already know. If you don't already know whtat H7N9 refer too I have a couple good posts at www.scoop.it My IB's will re using this soon to characterize the mutations in DNA and resulting AA changes.
See on www.virology.ws