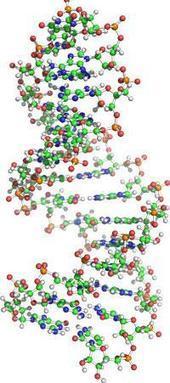 An elegant experiment has quashed a major objection to the theory that life on Earth originated with molecules of RNA.
John Sutherland and his colleagues from the University of Manchester, UK, created a ribonucleotide, a building block of RNA, from simple chemicals under conditions that might have existed on the early Earth.
The feat, never performed before, bolsters the 'RNA world' hypothesis, which suggests that life began when RNA, a polymer related to DNA that can duplicate itself and catalyse reactions, emerged from a prebiotic soup of chemicals.
"This is extremely strong evidence for the RNA world. We don't know if these chemical steps reflect what actually happened, but before this work there were large doubts that it could happen at all," says Donna Blackmond, a chemist at Imperial College London.
See on www.nature.com